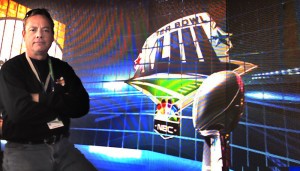 Get to Know a Lighting Consultant, Designer, and Director
Since 1988, I have been providing lighting design and consulting for TV Broadcast and special live events. I have the experience and expertise required to highlight your athletes performers and venue.
When it comes to venue lighting for TV broadcast events, I am one of the leading consultants. However, I am determined to be the most knowledgeable lighting consultant and director for broadcast sports events.
These days, I handle consulting work but not the actual setup. If you wish to take your lighting to the next level, get in touch with me today.